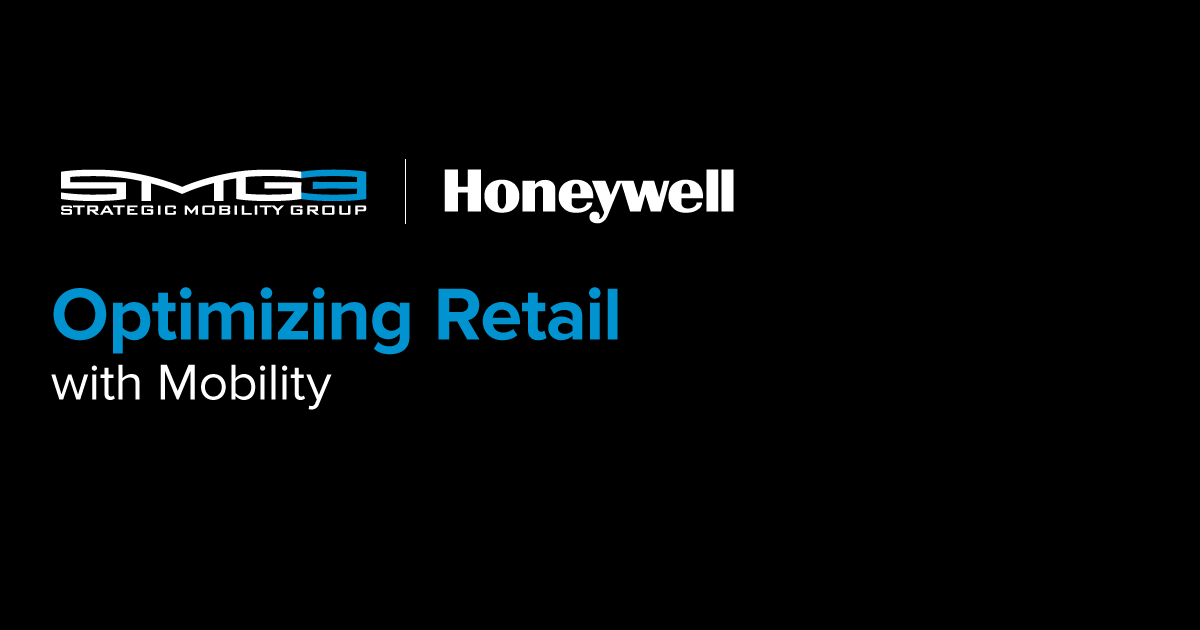 It's no secret that the retail industry is growing at a rapid pace. With both online and traditional brick-and-mortar sales expected to 26.7 trillion dollars globally this year, today's retailers are constantly innovating to meet ever-evolving consumer demands. As sales increase amidst an ongoing pandemic, so do the expectations of contactless shopping experiences, order visibility, fast shipping, and easy returns. The pressure is on for retailers to deliver.
So, What Role Does Mobility Play?
Whether your retail operations are mostly online, traditional brick-and-mortar, or a combination of both, ensuring your technology is up-to-par and able to keep up with the widening retail landscape is critical.

Today's smart mobility solutions help address consumer demands while helping retailers maximize productivity and revenue. By improving visibility into the supply chain, and streamlining processes within the four walls, retail leaders can stay one step ahead of demands and improve the customer experience.

Here are a few ways mobility is shaping the future of retail:

Better Visibility – for Retailers and Customers Alike
Upgrading your operations with integrated mobility means best-in-class mobile computing and scanning technologies can enable integrated smart data and accurate reporting. By allowing your in-store, or warehouse teams to report when items are out of stock or getting low, you can ahead of backorders and replenish stock when necessary. Customers are also able to track order status more easily, with updated status reported back through every step of the supply chain.

Improved Workflows
In store, mobility is streamlining processes. From inventory stocking and in-store pickup, faster data capture speeds and longer scanning ranges mean quicker response time, keeping labor and logistics costs in check. Wearable mobile computers and printers and hands-free voice solutions can also accelerate merchandising and improve inventory accuracy, resulting in higher worker satisfaction rates and more efficient workflows.

Keeps Your Focus on the Customer
The paper-based inventory and merchandising methods of the past are incredibly time consuming. Upgrading to automated technology empowers your workforce to focus on the customer, and the next task at hand, rather than cumbersome manual recording and physical inventory checks.

Likewise, managing retail technology can also be a headache. Worrying about device downtime, location, battery life, training, software updates and more is a full-time job that few retail leaders have time to address. Working with industry-leading technology partner like SMG3, you gain access to real-time data, via an easy-to-use integrated platform. Our team of experts in on-call to provide support through the entire device lifecycle, from planning, to deployment and mobile managed service, saving you time and money.

A Better Retail Experience
The end result of thoughtful, integrated mobility is an improved retail landscape that empowers both retailers and consumers to a realize faster and more accurate shopping experience. By integrating cost-effective technology into every step of your retail processes, you can maximize profits and improve productivity to keep your operation on-track.

Want to learn more? Download our brochure today.