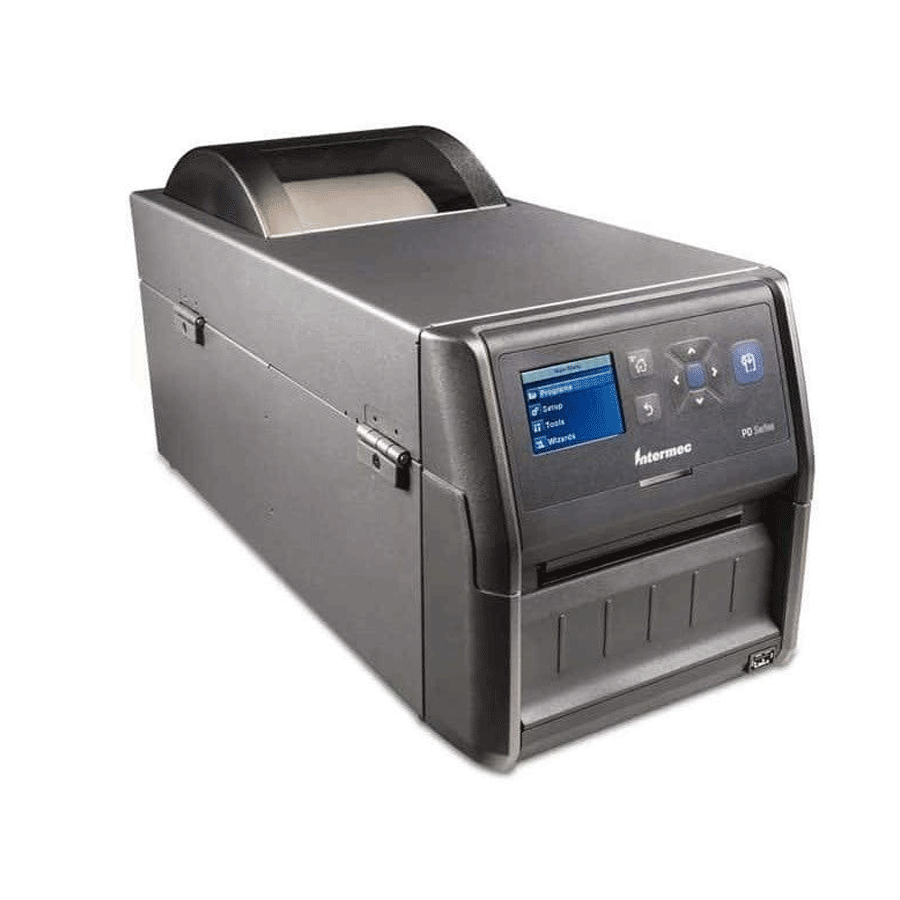 Printers are a lifeline in a warehouse environment. Without them, it's impossible to create the labels, invoices, and packing slips that are so imperative to shipping out product, tracking assets, and efficiently mobilizing your supply chain. Every warehouse needs a printer designed to survive harsh industrial environments and will perform 24/7. The ability to perform mission-critical operations efficiently can only be done if you have the right printers for your labeling and tagging needs.
It can be difficult to know where to start if you're not familiar with what's out there, but we have a team of experts who know these printers exceedingly well. Below are five top-selling, industrial printers that we recommend for a warehouse environment:
The Zebra 110xi4. What makes the Zebra 110xi4 one of the top-selling industrial printers in the enterprise world is that it is built for high-volume applications and harsh environments. In today's warehouse, productivity and efficiency is imperative. Faster print and connection speeds combined with superior print quality and reliability, are what makes the 110xi4 known as a best-in-class printer. Today's warehouse can use this device for asset management, cross docking, receiving/shipping, order labeling, and quality control. It's a device that allows more to get done in less time, which is what every manufacturing environment wants.
The Honeywell PX4i. The strong, all-metal construction of the PX4i makes it an ideal printer for the harshest industrial environments. What makes the PX4i stand out from other industrial printers on the market is that it is flexible and programmable with its smart design features. It can host stand-alone applications developed through Fingerprint programming language, which reduces errors and streamlines processes. Optimize printing operations, streamline deployment, and achieve quick return on investment with a printer that can be completely programmed for your warehouses needs.
The Zebra ZT410. Designed to keep your critical operations running efficiently, the ZT410 is one of our go-to printers for the warehouse environment. It features USB, Serial, Ethernet, and Bluetooth connectivity with expanded RFID capabilities, making it easier than ever to tag and track your assets through a secure network. The ZT410 is used for everything from asset management to work-in-process tracking to receiving/shipping. Its ability to be used for multiple functions in today's warehouse environment is what makes it ideal for the manufacturing vertical.
The Honeywell PD43c. What makes the PD43c one of the top printers for the warehouse is its small footprint and intuitive user interface. Still constructed for an industrial environment, the PD43c is incredibly compact and can be installed in compact tabletops and pull-out cabinets. Don't let its smaller size fool you-this printer has all of the printing capabilities required for industrial applications, such as strong construction, ease of use, smart printing, and broad media capability. Its small footprint and robust functions allows this printer to fit in perfectly with the changing needs of a dynamic operations facility. It really takes industrial printing to a new level of simplicity.
The Zebra QLN Series Mobile Printer. Lightweight, compact, and easy-to-use, the QLN series mobile printers are the ideal devices to use in the warehouse. Mount it on a lift truck or carry it on the worker belt. Wherever your employees go, they can easily print barcode labels and receipts on-site and on-demand. This makes your employees much more efficient throughout the day and able to print on the go. Another great feature about the QLN series printers is that they operate with iOS, Android, and Windows devices, so a number of devices can be compatible. Many warehouses would use this printer for asset management, bag tags, document and records management, field service.
There you have it- our top five printer recommendations for the warehouse. If you're interested in learning more about any of our models, start shopping here. We'll help you pick out exactly the right device that will maximize your warehouse's efficiency.