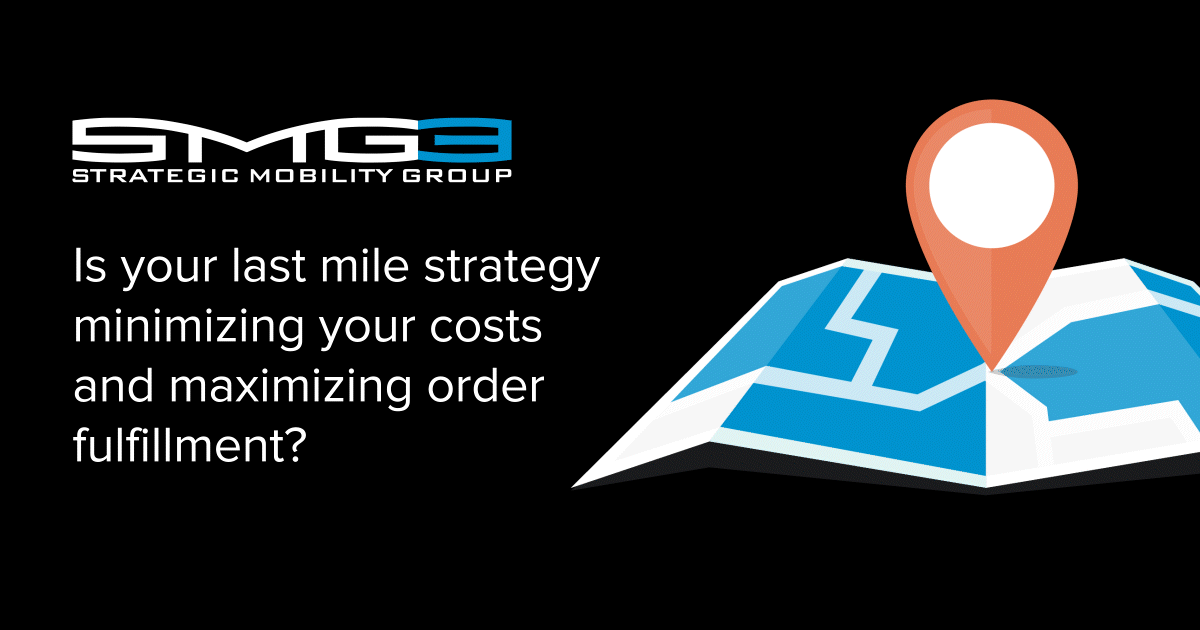 Establishing a consistent and efficient fulfillment process is critical to the profits and customer satisfaction of your business. Arguably the most important of this process is last mile delivery. Last mile delivery is the most important because it is by far the most expensive part of the fulfillment chain, costing an average of $10 per package. The growth of e-commerce has led to a 33% increase in B2B last mile delivery demand over the last two years, and a 67% increase for B2C businesses over the same time period. This increased volume of last mile deliveries has made it difficult to maintain efficiency and manage costs. With this increasing importance, companies are spending more money to ship products to customers than on the products themselves, ultimately wasting money and labor on issues such as:
Higher fuel costs wasted on poor routing choices
Lack of visibility in tracking orders
Extra compliance
Shorter time frames to get things delivered
Communication breakdowns
Last-mile costs are an expensive and unavoidable problem, but it doesn't have to be so detrimental to your business. Fortunately, there are ways to combat these issues. Businesses are turning to solutions that empower a smoother flow of information and streamlined visibility across the supply chain. SMG3 maximizes communication, tracking, and processing in your last mile delivery with mobile computers and dependable connectivity. See these solutions below:
Long-range communication - Efficient communication helps create smoother data flows so your warehouse can communicate effectively with delivery drivers to get real-time updates on important delivery, manufacturing, and shipping information. Keep your workforce connected and productive with expert assistance from

SMG3's WiFi Guys

to integrate wireless connectivity and push-to-talk capabilities by fixing wireless connectivity issues, disturbances, and signal drops. SMG3's dependable connectivity options like the WiFi Guys.
Streamlined data processing - Effectively capturing new and additional data information during picking and shipping processes is also crucial to maximize the accuracy of last mile deliveries. Choosing

automated data processing solutions from SMG3

instead of manual ones boosts efficiency, cost-effectiveness, accurate, and effective inventory visibility that leads to reduced shipment errors and carrying costs.
Real-time tracking - Since automated data capture can help your warehouse maximize visibility, your workers will be aware of item and asset location instantly to ensure delivery deadlines are met. Knowing the exact location of items makes your inventory and deliveries more accurate. Higher accuracy makes your inventory faster so your business can meet tighter demands and improve accuracy on last mile deliveries.

SMG3's mobile computers

optimize shipping and delivery with real-time visibility to boost reliability and efficiency in your warehouse.
Assess your last-mile expenses and ensure faster and more accurate deliveries with SMG3. Contact us to get a free assessment on your delivery demands.