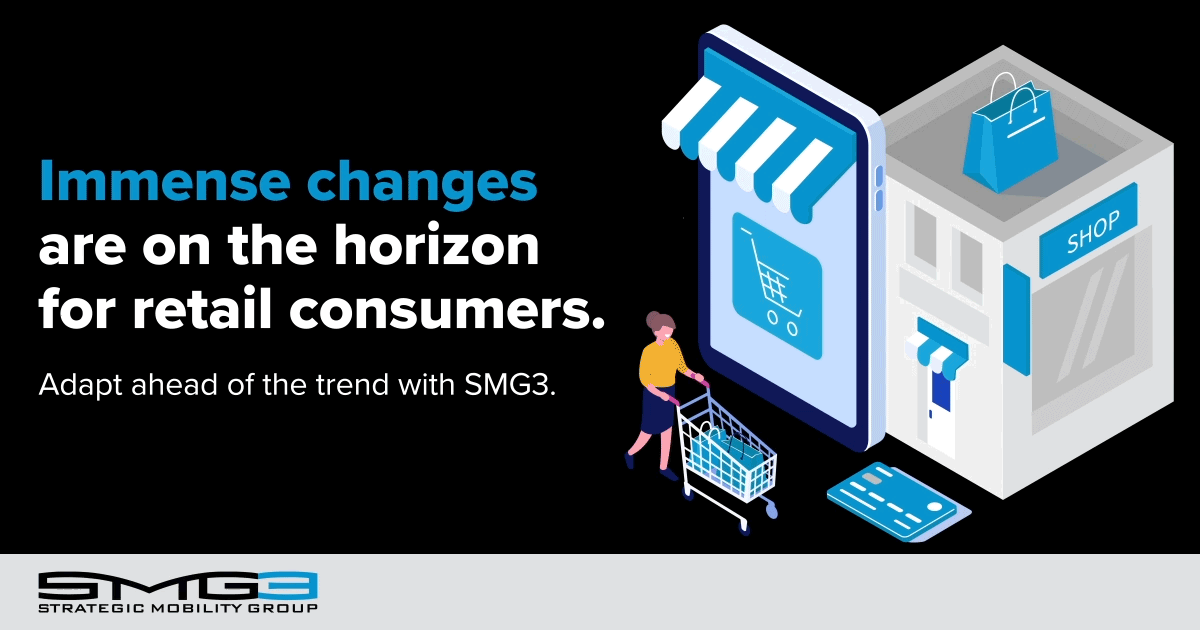 How Secured Wireless Connectivity Protects Business
The retail environment is rapidly changing with sudden advancements in technology and data. Consumer habits have evolved into a search and click shopping style, shifting away from more traditional buying experiences within brick-and-mortar stores to digitized online transactions. In fact, e-commerce sales are expected to increase by 22% in 2023 as traditional stores join the mass transformation in offering buy-online-pickup-in-store (BOPIS) and click-and-collect options. Moreover, there will be 2.14 billion global digital buyers in 2021, most between the ages of 18 and 25 who are more used to fast digitized shopping experiences. As this number continues to rise, supply chains have turned to seamless modernization to prevent bottlenecks and delays from impacting the customer experience.
Ensure consistent retail functions with secured connectivity
As we get ready to enter another end-of-year peak season, retailers and e-tailers alike must make the decision between integrating newer technologies or ushering in seasonal employees. Both initiatives can help keep operations running smoothly, yet for true adaptability, modernization solutions must leverage team communication as this prevents disruptions from halting productivity. To accomplish this, our Certified Wireless Engineers recommend the following:
Detailed wireless planning based on your current workforce size - Provide your business with smooth day-to-day network and mobile strategy operations. SMG3 WiFi Guys helps your business operate with Visibility Through Mobility to support the execution of your mobile strategy. Streamline analysis and design of your work environment to create increased network connectivity and device performance

Site Survey

Installation

Wireless Analysis

Optimization

Commission

Access to knowledgeable industry experts with a proven track record of determining consumer shipping trends and market research to better understand the shifting dynamics - This gives your business insight into analysis of trends so you can make impactful and informed decisions that will improve your operation's efficiency and sales. Understanding how trends work and which dynamics are shifting can help you better understand your company's strengths and weaknesses. Equipping your business with an understanding of trends will help you better prepare for what is to come so you can work on your strengths and weaknesses beforehand.
Preparation for the mobile revolution of technology devices and software applications - Automation has been recurrently cited as the next edge of modernization reshaping storefronts and warehouses alike since it minimizes labor costs while empowering workers to do more than repetitive tasks. While devices may be uniquely tailored for specific industries, enterprise-ready operating systems like Android OS prepare businesses for effective automation with speedy data capture that efficiently scans 1D and 2D barcodes and rugged durability to withstand the toughest environments.
Streamline multiple workflows with modern devices - Handheld computers can scan, compute, and serve as little phones, cutting the need for 2-way radios, scanners, and pen-and-paper notepads. Handheld computers are also more durable and perform better than radios and notepads, so your workers will gain more uptime and workforce productivity will increase.
Immense changes are on the horizon for retail consumers. Adapt ahead of the trend with SMG3. Contact us today to start empowering your business when you assess growth opportunities in your current operations.