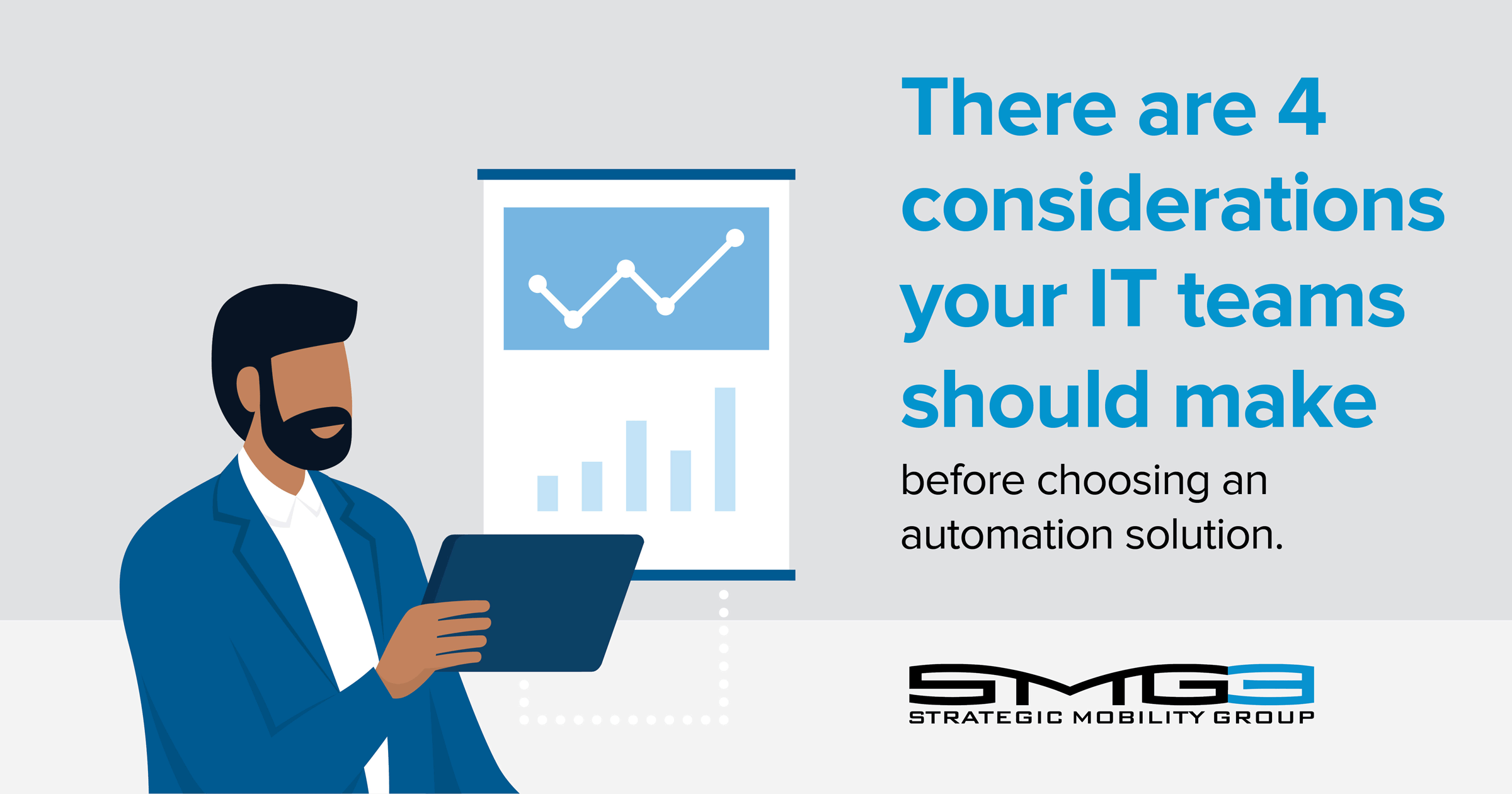 It's widely accepted that automation is the leading trend reshaping the face of modern businesses. From clinical mobility devices to intelligent on-the-field data capture, automation has revolutionized operations big and small by eliminating complex, error-prone, manual workflows. However, although more than half of today's businesses are automating basic operational tasks, IT departments may still be cautious when it comes to picking a truly seamless implementation process. This is because lack of proper implementation can lead to dangerous security and productivity gaps if not caught on time. While every business may face unique challenges, the following four questions have been the most predominant concerns amongst industries:
1. How will these devices withstand cyberattacks?
Data breach risks continue to increase as over three thousand breaches were recorded in the U.S alone in 2020. In the Digital Age, any digital device can fall victim to cyberthreats, which is why IT teams are heavily focused on security. To minimize risks, leading innovators continue to recommend Android for Enterprise due to its recurrent automatic OS updates and fortified encryption.
2. How long will it take for personnel to adopt these technologies?
Legacy technologies such as keyboarded mobile computers may be familiar to older workers, yet as younger generations enter the workforce, outdated technologies may be more cumbersome than next-gen technologies. Regardless of which devices you pick, SMG3 simplifies implementation through the EDGE, Powered by SMG3, offering user training, device commissioning, and assisted deployment.
3. How easy will this new solution be to manage?
The difference between launching one device and 1000 devices comes down to efficient management. The more devices included in a workflow, the more chances for overlooked errors. To prevent this, dependable automation solutions should include remote device management plans along with additional technical support in the event of any mishaps.
4. Are these devices suited for our line of work?
Lastly, actual device durability plays a critical role in device selection since consumer-grade devices are more likely to break, resulting in downtime. For healthcare teams, devices should be able to withstand constant disinfection and long work hours. On the other hand, devices deployed in field services should be equipped with wider operational temperature ranges and higher drop specs to sustain damage from stringent work environments.
There are many other pressing questions IT departments must ask themselves before settling on an automation strategy. That's why finding a knowledgeable integrator is vital to assess your operation's needs. By selecting a scalable automation solution, businesses can stay one step ahead of change, simplify workflows, and alleviate IT teams to make better business decisions.