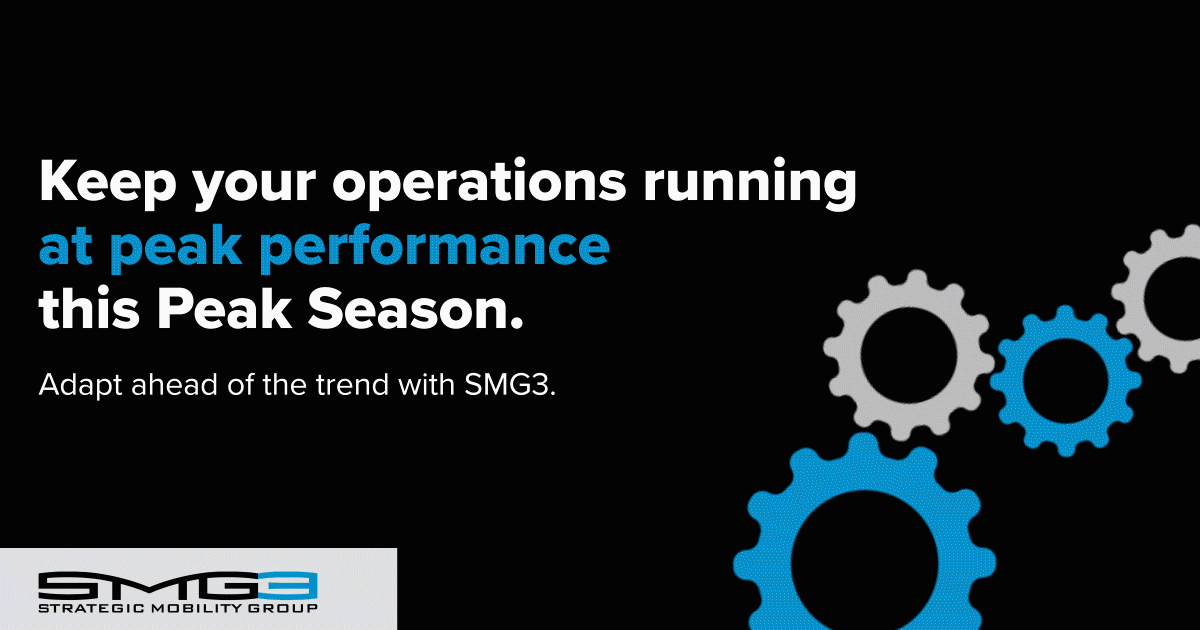 Unlike last year's global disruptions, holiday peak seasons often provide promising revenue growth since supply chains have more time to prepare operations for spikes in demand. As the 2021 Holiday Peak Season draws closer, several large-scale companies have been quick to point out emerging trends -both positive and negative- currently shifting best practices in modernized warehousing and fulfillment.
To efficiently navigate another season of tight delivery timeframes and fast-moving stock, fulfillment operations should take note of the following:
Prevalence of just-in-time material deliver


Just-in-time material delivery has long been favored in

manufacturing plants

as a way to reduce unnecessary shipment costs. However, while extremely cost-effective, just-in-time material delivery can leave room for shortages and delays if materials are not moved in time. To prevent this issue from halting productivity, operations should establish a dependable communication channel linking receiving terminals with manufacturers and delivery teams. Whether it be through enterprise-ready mobile devices or

long-range wireless services, open communication channels facilitate real-time updates regarding inventory status.


Continuing material shortages across the globe
Due to high labor turnover rates, changing export practices, and customer demands, several foundational materials such as microchips, textiles, foods, and silicon have been scarce, impacting product availability and price. These further increase demands for products as well as a responsive customer service experience in the event of surprise-out-of-stocks and delays. Technologies like enterprise-grade smartphones and mobile computers allow workers to quickly update incoming orders with any sudden changes for a more seamless e-commerce experience.


Amazon's effect on same-day delivery
Studies show that one out of three retailers plan to add same-day delivery services by the end of 2021. With over 2.5 million e-sellers on Amazon alone, offering cost-effective same-day shipping can enhance your competitive edge, yet it will require real-time visibility across the whole picking process, more easily gained through RFID and hands-free systems to accelerate locationing and picking. Intelligent automated data capture speeds up fulfillment by capturing multiple codes at once simultaneously without additional effort.


Varying payment options
Social media platforms have become the latest addition to new payment options as customers can now place orders through yet another digital channel. To ensure proper handling of sensitive payment information, your operations should integrate proper security measures to prevent leaks and cyberattacks. That's where optimized operating systems like Android for Enterprise

can come in handy since it offers recurrent silent OS and security updates for all your mobile devices, protecting them in an enterprise-ready platform that is still easy for new hires to adopt.

Push for innovation on the customer's side


In response to shortages and price increases, customers have been more likely to switch brands. In 2020, around 75% of customers

tried new e-commerce brands, and many continue to seek new digital experiences apart from familiar brands. This opens new opportunities for your operations to enhance the customer experience through services like seamless/free returns, real-time order tracking, and post-sale upsells. Once again, partial automation serves a gateway to facilitating modernized trends without having to deploy several new systems in conjunction with your current devices.
When it comes to thriving in the holiday peak season, preparation is the key to success. Assess how the current e-commerce trends will uniquely impact your business when you meet up with our modernization experts for more detailed insight.