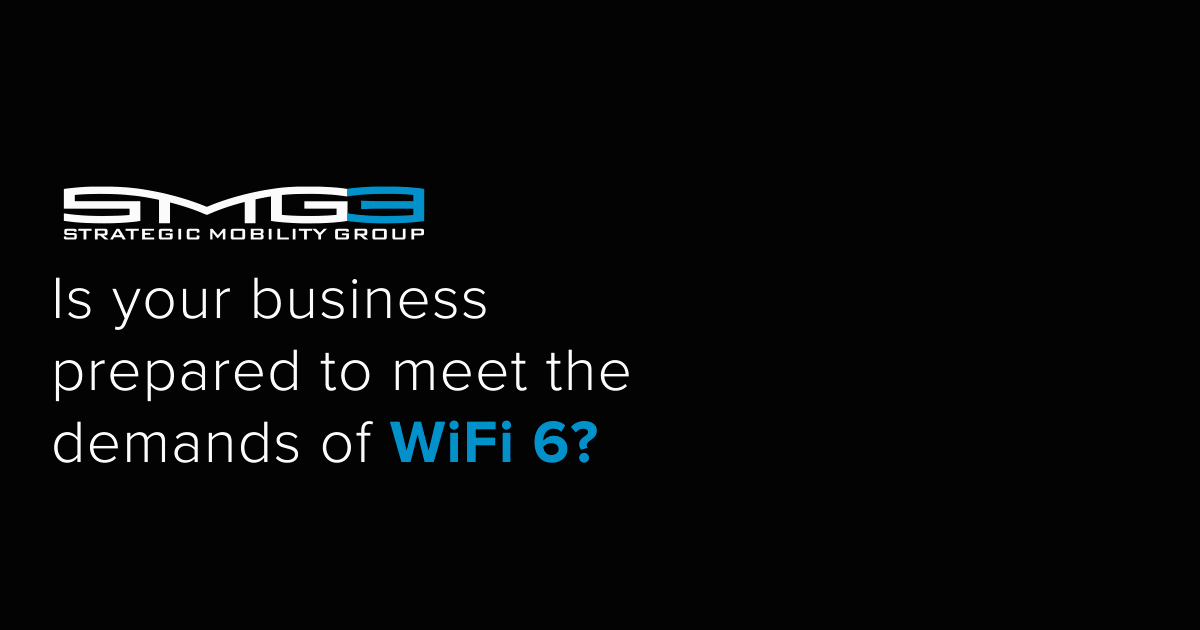 Streamlining connectivity across the supply chain is a challenge that businesses must face to stay productive and enable growth. Coincidentally, the next WiFi standard, WiFi 6, is in the process of rolling out now, and it is built to simultaneously connect larger numbers of devices. This is due to the rapid increase in the number of mobile devices in facilities such as warehouses and manufacturing plants, which creates a demand for stronger connections and networks. Here are some benefits of WiFi 6 for your warehouse:
Higher data rates

Improved management

Lower latency

Increased power management

Strengthened security



Optimize warehouse productivity with reliable technology.
What this means for your warehouse is that you will need more advanced technology solutions to reap the benefits of expanded connectivity from WiFi 6. 7 out of 10 decision makers plan to increase their technology investments by 2020. If your warehouse doesn't choose advanced technology capable of reliable use in warehouses, it can cause your business to see a decrease in productivity and shipping. Lower productivity leaves your business incapable of meeting customer demands, so customer satisfaction and sales will also drop. Additionally, since labor compromises 50 to 70% of a warehouse's budget, not properly optimizing productivity will lead to total failure.
Luckily, implementing rugged technology that is capable of warehouse use can properly optimize productivity and help your business stay on top of demands. Choose SMG3's...
Hands-free voice technology

- Provide your business with faster picking rates, magnified worker safety, and improved device ergonomics delivered to your mobile device, adaptable to your WMS for minimal backend modifications. For example, Honeywell Voice Software adapts to your workforce whether it be through a preferred language or through easy-to-use wearable devices to simplify and accelerate order picking without compromising your speed and accuracy as orders are read aloud through a headset.

Faster data capture -

Your warehouse might be wasting time and money that could be spent on other things. This is because manual data capture solutions tie employees down when they should be focusing on more important tasks. With the help of an experienced team, modern warehouses can accelerate data capture without compromising accuracy through intelligent automation. This enhances documentation and facilitates data sharing through your wireless system. SMG3 improves reliability and efficiency in your warehouse operations by converting information more efficiently and providing expanded visibility.

Advanced wireless connectivity

- Effective communication helps create a smoother flow of information so your warehouse is provided with real-time updates on critical delivery, manufacturing, and shipping information. Keep your workforce connected and productive with expert assistance from SMG3's WiFi Guys to incorporate wireless connectivity and push-to-talk capabilities by fixing wireless connectivity issues, disturbances, and signal drops.
Integrate rugged technology to prepare your business for WiFi 6 and customer demands. Contact us to get a free assessment on warehouse automation solutions.