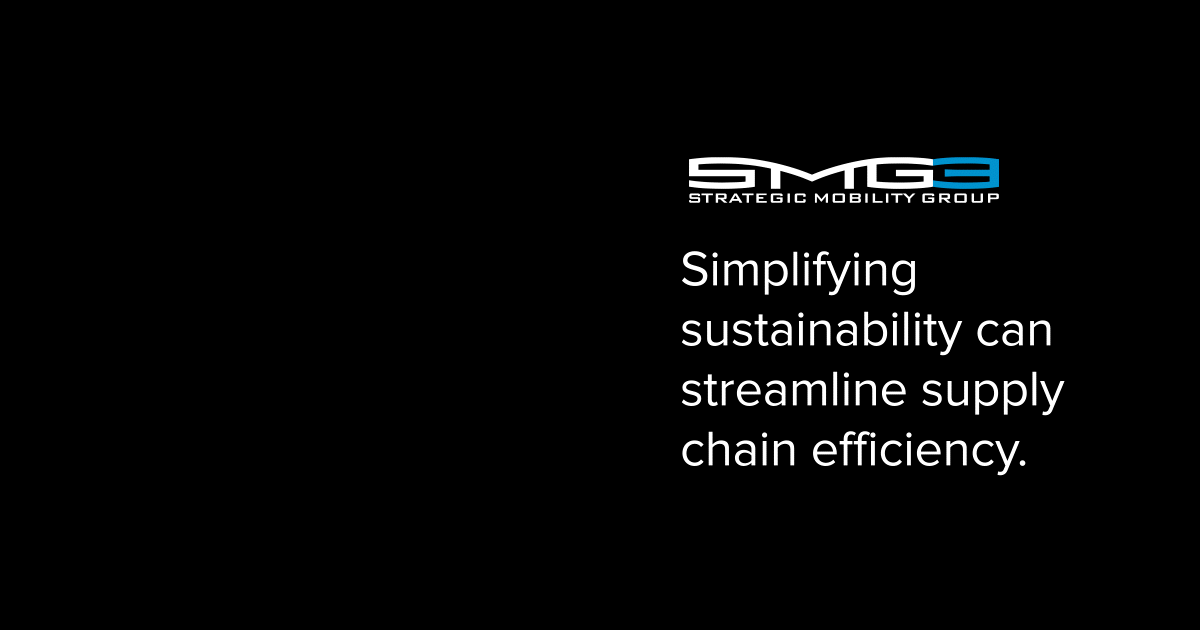 The rise in consumer demands for more sustainable and environmentally-conscious operations has skyrocketed within previous years. While recycling and trade-in programs can reduce the prevalence of e-waste, there are more efficient solutions to reduce costs and environmental impacts. Paper waste contributes to the 85,000,000 tons of waste hitting landfills per year, and product packaging is usually first in the most disposed paper products. Additionally, a lack of sustainability could be severely impacting your company's profitability. It is estimated that natural disasters and climate change create annual losses of around $300 million, and if you aren't choosing mobility solutions that are built to last longer, you could be losing money on ROI and putting more waste into landfills.
You can reduce paper waste and highlight warehouse efficiency by choosing to automate your warehouse with reliable services and technology. Evaluating your operations to ensure environmental sustainability is crucial to make sure you are getting everything out of your devices. A proactive evaluation can help establish visibility and cut down on unnecessary costs. Here are some ways to ensure your technology solutions make the greatest impact on sustainability efforts.
Implement sustainability and efficiency with SMG3.
A sustainable supply chain starts with evaluating your operations to ensure environmental sustainability and reliable efficiency. That's why SMG3 empowers businesses with proactive solutions to establish visibility and cut down on unnecessary costs. Invest in these rugged solutions that can be customized for your sustainability efforts.
Streamlined reliability - Incorporating

rugged mobile computers and tablets

into your business will boost efficiency, maintain sustainability, and lower your total cost of ownership This is because rugged devices can withstand multiple 6 feet doors to concrete and 2,000 tumbles so the devices will last longer and decrease downtime for your workers. Integrating devices that last longer reduces the amount of waste your supply chain produces. Furthermore, SMG3 works with your teams to assess vital workflows and create a streamlined mobility solution to consolidate workflows onto one device, eliminating the need to buy(and eventually discard) multiple devices.
Innovative data capture capabilities - Efficiently cutting down on the amount of wasted time, money, and resources is a step businesses have to take to lower their environmental footprint and boost supply chain efficiency. Manual data capture solutions tie employees down and waste more paper when workers could be focusing on more important tasks. With the help of an

experienced team

, supply chains can accelerate data capture without compromising accuracy or the environment through intelligent automation. SMG3 improves reliability, visibility, and efficiency in your operations by converting information in a more eco-friendly way.
Maintain an effective level of communication - Help create a smoother flow of information with effective supply chain communication. This provides your business with real-time updates on critical delivery, manufacturing, and shipping information. Keep your workforce connected and productive with expert assistance from

SMG3's WiFi Guys

to incorporate wireless connectivity that cuts down on issues and disturbances.
When it comes to driving sustainability in your supply chain, it's important to have experience that guides your business towards extended productivity and cleaner operations. Contact us at SMG3 today for a free evaluation to see how you can reduce costs and waste in your operations.