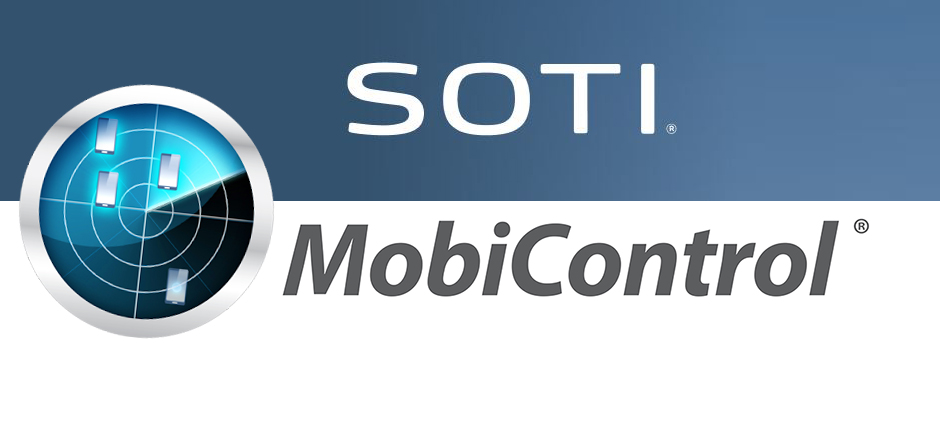 Today's mobile software companies are always looking for new tools, workflows, and platforms that will help today's enterprises feel more confident deploying mobility into their infrastructure and empower employees with secure, supportive mobile devices. As corporations continue to expand the use of mobile technology, software companies like SOTI are thinking of new ways to offer secure device management for the latest tech platforms. Their latest version of SOTI MobiControl is designed to provide the industry's best solution for managing mobile devices in the most secure way possible.
SOTI's recent release of MobiControl 12.4 represents a major step forward for the platform. It allows for more secure management of the Apple iOS platform and enhanced support for Cisco's Identity Services Engine (ISE). With the addition of these new capabilities, SOTI MobiControl 12.4 is enhancing user experience and hardening security solutions with integrated Cisco ISE support.
This new development comes shortly after Apple and Cisco announced their own partnership focusing on a stronger interoperability between their respective technologies, with a focus on network optimization and optimized voice and video experiences across Apple iOS devices. SOTI, looking to provide their customer with the most trusted secure device management in the industry, worked closely with these two companies to create MobiControl 12.4.
Here is how the new version of this platform can provide increased security in mobile device management:
Enhance security and policy control. Whether you implement BYOD or corporate-liable deployments, SOTI MobiControl 12.4 can ensure that all devices being used for business purposes maintain security and are being used appropriately.
Automate policy management. Streamline what your employees can do on each device and ensure that it falls in line with company policy. The ability to configure and offer device support from anywhere can also decrease IT overhead.
Harden identity management for mobile devices. Enterprise resources are precious, and it's imperative that they are only accessed by necessary parties. SOTI MobiControl 12.4 secures connectivity to these resources by implementing more secure identity management.
Maintain device compliance. If a device is found to be non-compliant, automated actions can help correct that. This will only further streamline operations and secure usage.
Extend mobile device policies into the network. To ensure all company device usage remains secure, mobile device and network usage cooperate. Further, network management policies can be extended to mobile devices so that all company technology is being used safely and securely.
We partner with SOTI because we're confident that they provide best-in-class mobile device management capabilities to our customers, and we don't stop at selling the platform. We'll help you start implementing SOTI mobile device management from the beginning so that you can get the most out of it. We set up SOTI platforms for enterprises in-house and offer comprehensive training for companies who use it in-house or in the cloud-based version hosted by SOTI. If you'd like to learn more, click here. We'd be happy to tell you how you can get the most out of SOTI MobiControl and get you set up for best-in-class device management.