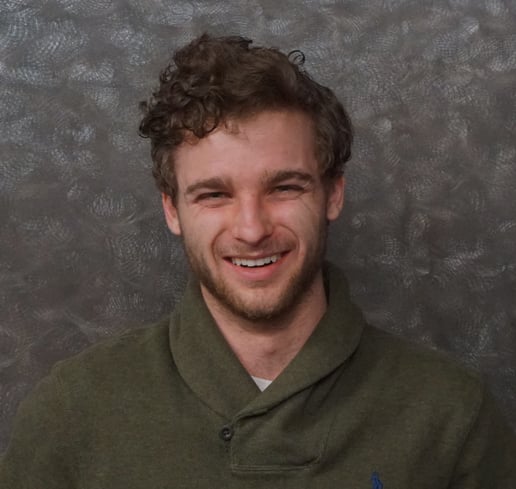 As a Marketing Intern with SMG3, Tyler Miles brings a diverse skill set and passion for marketing to his work. Tyler couples his ambitious attitude with prior experience in photography and social media to deliver high-quality content on various marketing projects.
This summer, Tyler has become a reliable graphic designer, assisted with tradeshow marketing efforts, and expressed interest in various marketing initiatives. The fast-paced work environment, outstanding company culture, and opportunity to learn from industry experts make SMG3 the right fit for Tyler. In his first job out of college, Tyler is most excited to continue learning from the members of the marketing team and grow his knowledge of Adobe applications.
Tyler joined SMG3 in March 2019 following his graduation from Miami University where he studied International Business and Neuroscience. Prior to his summer internship, Tyler conducted addiction research at Miami and was a member of the Equestrian Team and Indian Student Association. He also taught Sign Language and served as social media chair for a campus fitness club.
When Tyler isn't in the office, you can find him home-brewing kombucha, traveling the world, rooting for the Chicago Cubs, or continuing his education at the local community college.
Welcome to SMG3!