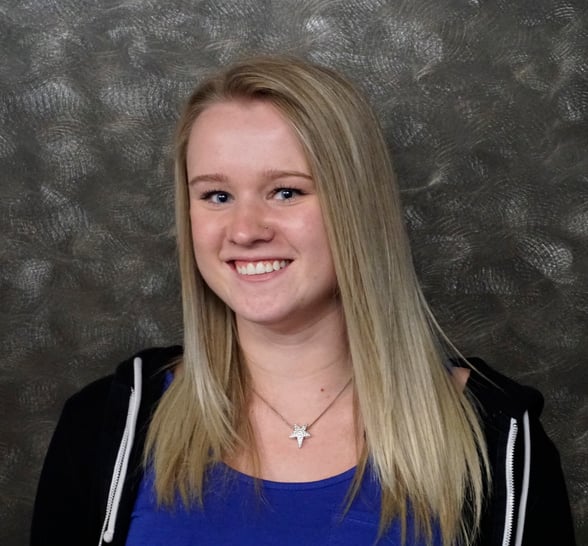 Alyssa Aichele is returning to the SMG3 internship program for the second summer after a successful year at college. Her hardworking nature and determination are conveyed through her work as a Training and Development Intern.
Alyssa plays a vital role in a variety of projects at SMG3, such as helping create a new office training program. Her fellow coworkers and the unique workplace culture make SMG3 a job that she enjoys coming to every day. She is eager to learn valuable skills from her peers and gain more experience in the training and development field this summer.
Entering her senior year at the University of Wisconsin-Whitewater, Alyssa is continuing her pursuit of a degree in elementary education with a minor in mathematics. She plans to teach in a third, fourth, or fifth grade classroom following her graduation.
In her spare time, Alyssa enjoys listening to country music or watching her favorite show, One Tree Hill. She is also passionate about dancing and loves to spend time outdoors surrounded by nature.
Welcome to SMG3!