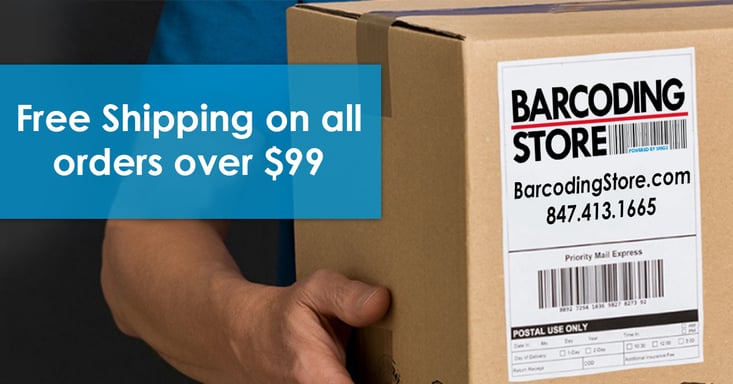 Just in time for the new year, our eCommerce platform, Barcoding Store, is offering free shipping on all orders over $99! Shop items from barcode scanners to handheld devices, barcode label printers, accessories, and more. Available to shop 24/7, Barcoding Store offers a superior shopping experience that is unlike any other in our industry. With over 20,000 products available for purchase, we have no doubt that you will find the perfect hardware solution that is right for your business.
For further assistance in choosing your products or questions about the merchandise we offer, call us at 847-413-1665 or visit www.smg3.com.
Please visit BarcodingStore.com to earn free shipping on your order today!