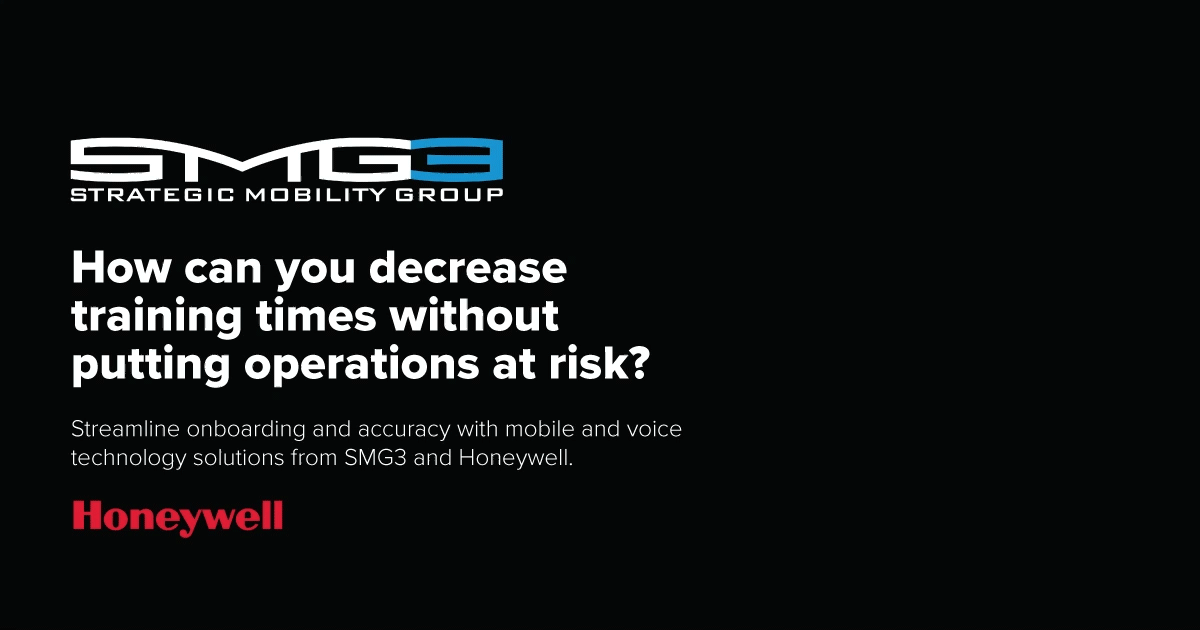 Traditional green screen applications have been a staple in high-functioning warehouses for the past decade; however, as the younger generation overtakes the American workforce, green-screen apps become less familiar. Studies predict that over a third of the U.S. labor force is made up of millennials, and that number is expected to grow as younger employees enter the workforce, including digital natives who currently have close-to-no experience with keyed workflows. As labor shortages continue to reshape supply chains, intelligent automation continues to be a key way in overcoming challenges since it eliminates the need for extraneous learning curves. Technologies like rugged touch screens, Android for Enterprise, and voice picking have been shown to effectively accelerate onboarding while boosting productivity by 30%, thus circumventing expensive training schedules. To best support warehouses in welcoming a new workforce, new modernization plans now leverage familiar and simpler methods that build upon natural human learning mechanisms such as voice-based directions.
Combine automated data capture & voice-directed solutions for faster onboarding.
To bring higher levels of productivity and accuracy while also streamlining the onboarding process, modernized warehouses now combine the familiarity and ease-of-use of enterprise handhelds with voice-directed picking software. Systems like Honeywell's Voice Automated Solutions have been shown to boost order accuracy by 99.99% while also enabling a myriad of additional benefits through faster deployment.
Simplify the training process - Voice-directed solutions simplify hiring, as there is less emphasis required on spoken or written language skills. The multilingual capabilities of voice solutions enabled workers to work in their local languages. For example, Honeywell's Vocollect speaks to workers in 46 languages and understands workers in 68 different languages.


Consolidate complex workflows into one terminal - Between scanning, data sharing, picking, and order verification, your employees are expected to do a lot within a small time frame. By consolidating picking, order verification, and staff communication through one user-friendly handheld device, warehouses decrease MDM costs and bottlenecks since workers can simply check pick lists and update work status all through one device.


Reduce staff turnover with less worker stress - Eliminate the need for the user to have to read device screens or paper lists while performing their process tasks or traveling. This reduces downtime to help increase the productivity of new hires. Furthermore, next-generation devices now leverage Android for Enterprise since its familiar interface resembles consumer-grade phones, consequently boosting adoption rates.


Streamline worker safety with noise-cancelling headsets - Ensure alerts and notifications are heard while enabling voice-directed workflow efficiencies. Raising these components helps workers quickly adapt to their environments without requiring them to take their eyes off their work. This also preserves faster fulfillment rates while also promoting worker safety simultaneously.


Ensure scalability that accommodates future workers with a knowledgeable team - Having a

committed team beside you

at all times enables you to make changes and adjust to sudden surges in demand, labor shortages, price drops, and other new challenges.
Implementing voice technology and mobile devices can cut training times while boosting accuracy. Contact us to get a free assessment on your warehouse automation solutions.