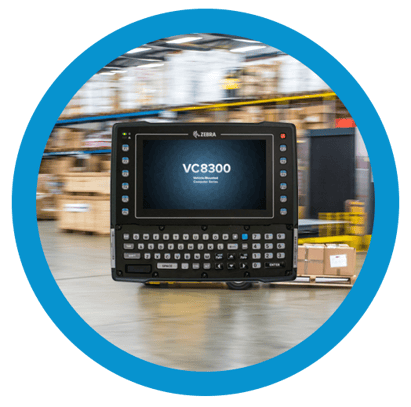 With the end of support for Windows-based vehicle mount mobile computers on the horizon, you need a simple and effective solution to simplify your migration process. Zebra's VC8300 is the ultimate ultra-rugged Android vehicle mount computer, with industry leading features including:
Automatic migration of TE apps to interactive Android apps
Large touchscreen for data input
Lifetime security guard for Android
Internal heaters for frost and condensation free display
Best-in-class screen resolution for easy viewing
Superior WIFI connections and Bluetooth 5.0
Get all the power you need to ensure superior performance with the powerful 8-core processor. Plus, memory lasts 10 times longer through an advanced memory architecture.
The VC8300 is designed for the most extreme conditions, from the freezer to the loading dock to the yard. Wherever your vehicle operators go, the VC8300 can go too.
Learn more about the VC8300: StrategicMobility.com/product/zebra-vc8300.