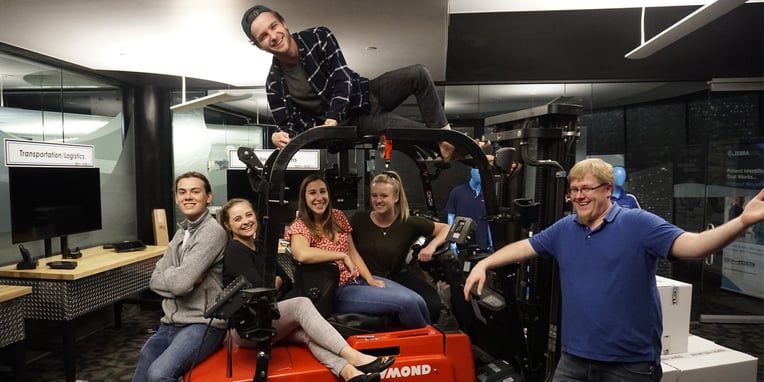 Strategic Mobility Group, LLC (SMG3), a leading provider of innovative technology solutions, capped off another successful Summer Mentoring Growth internship program. The internship program is meticulously designed to foster collaboration and creativity, while providing every student with the opportunity to work on real-world projects.
The SMG3 internship program focuses on equipping the trailblazers of tomorrow with a successful toolkit to perform in school and beyond in their professional careers. This summer, SMG3 added Tyler M. (Marketing), Carly D. (Sales), Alyssa A. (Training & Development), Sean E. (Marketing), Arden F. (Marketing), and Mike P. (Marketing).
According to Nancy Gosrki, President and CEO of SMG3, growth and peer mentorship are focal points of the SMG3 summer experience.
Gorski stated, "SMG3 differs from most companies because we put the potential in the hands of our new hires. Students have the opportunity to test different fields, and it's not uncommon for someone to start their summer in one department and end up immersing themselves in a different area of the company. Our team strongly emphasis internal development and we encourage all SMG3 employees to foster relationships with the next generation of industry leaders."
Upon completion of the Summer Mentoring Growth program, several interns have returned as full-time employees.
Candidates interested in joining our winter internship program can apply at http://www.StrategicMobility.com/careers.