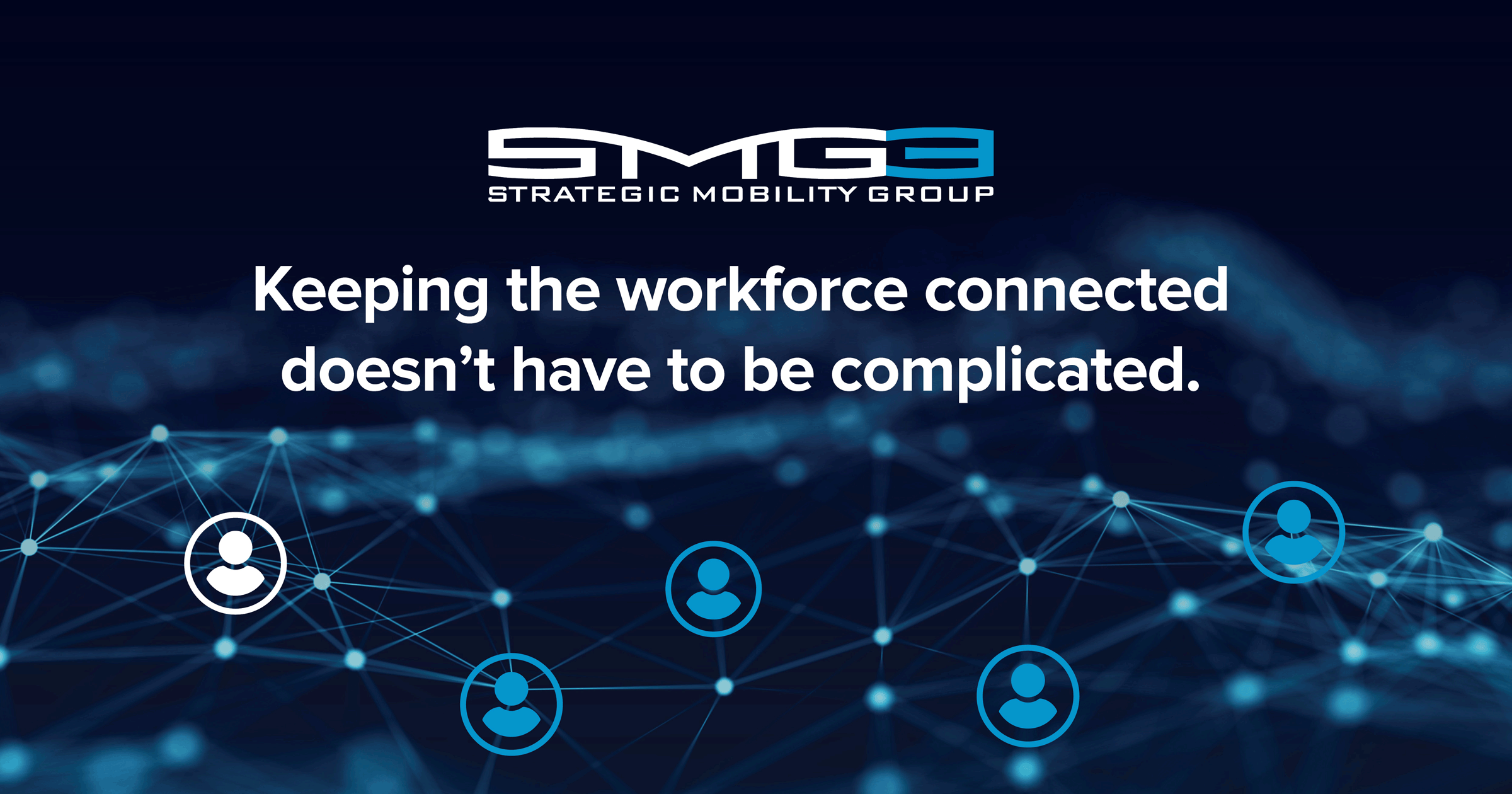 As noted in the previous discussions, the current supply chain labor shortage is expected to continue growing parallel to the projected increase in the demand for faster order fulfillment. While many months away, the 2021 holiday peak season is estimated to yield over $206 billion in ecommerce sales alone, with 20% attributed to Cyber Monday and Black Friday, official kickstarts to the season. Whether projected or by surprise, sizable disruptions are harder to manage with a smaller workforce, which is why manufacturers and distribution centers must prioritize adaptable connectivity to keep teams unified.
In a list from easiest to most complex, the following initiatives have been common ways we've seen organizations strengthen communication channels within supply chains.
Maximizing connectivity efficiency will be a crucial necessity as we continue to navigate through the wide-spread labor shortage. As leaders in scalable solution planning, SMG3 is equipped with future-forward tools to keep your teams ahead of change. Contact us today to learn more about these initiatives or to explore new tailored solutions fit for your workforce.