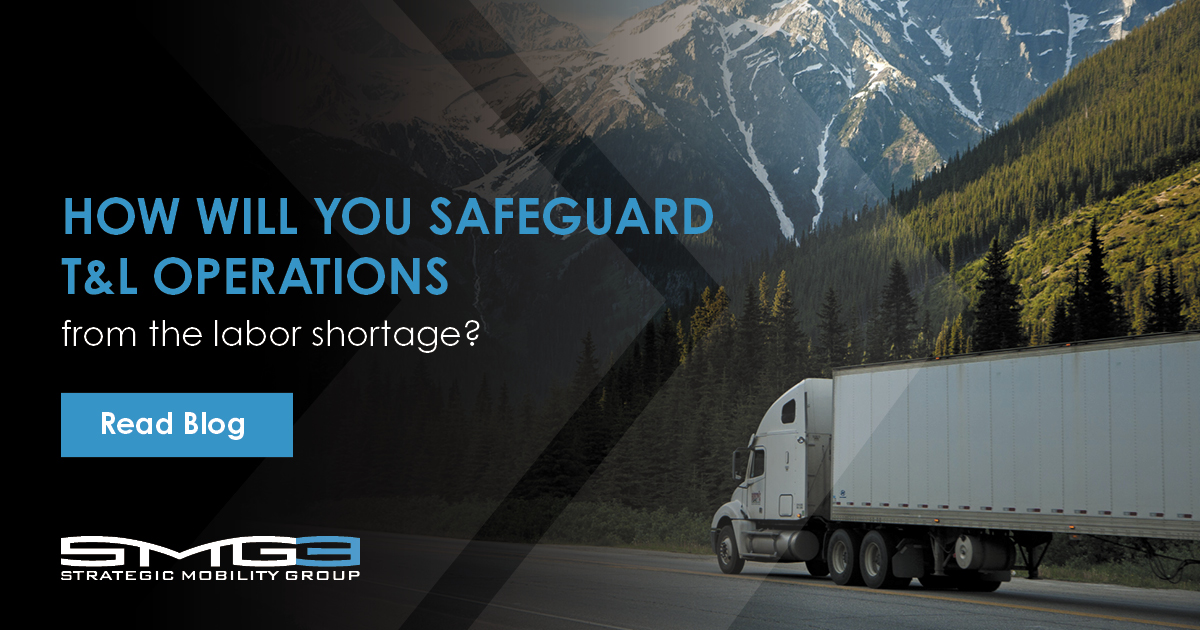 According to latest results from the U.S. bureau of Labor Statistics, there have been a record-breaking 8 million job openings in the beginning of 2021, yet most continue to remain vacant, especially within the Transportation and Logistics (T&L) sector. During the pandemic, online shopping placed a greater demand for fast and seamless order fulfillment and direct-to-customer shipping; however, a myriad of concerns ranging from unavailable childcare to germ spread have contributed to a steady decline in T&L jobs. As businesses enter the post-pandemic markets, labor shortages in the T&L affect the whole supply chain by instigating:
Costly delays – When drivers are not able to meet daily schedules, orders can be delayed, resulting in unsatisfied customers, lost business, and complicated reverse logistics.


Product spoilage – Temperature-sensitive and perishable products such as foods and pharmaceuticals can't spend too much time in transit. It is estimated nearly 25% of food products are wasted due to improper cold chain management and poor tracking visibility during transportation.



Increased fuel and labor costs

– Since COVID-19 restrictions began easing up and vaccines became more available, gas prices have increased steadily, averaging

$2.94

nationwide. Longer driving hours and extensive routes can increase operational costs as more fuel is spent.


Dangerous driving stress – Lastly, labor shortages directly cause unbalanced workflows as smaller teams place more effort to get more work done. When it comes to T&L, increased driver stress can lead to fatigue and accidents.


Doing more with less
Demands for quicker deliveries require more from T&L workforces, which is why digitization has stood as a vital tool to overcome demand and meet customer expectations. By streamlining several crucial workflows through one user-friendly and adaptable terminal, field teams can accomplish more at once such as:
Securing higher accuracy rates by automating data capture with enterprise-ready mobile devices.


Increasing user performance and productivity simultaneously through an intuitive and adaptable operating system such as

Android for Enterprise.
Ensuring smoother workflows for your field teams with long-range and high-speed connectivity deployed onto their mobile computers.
Minimizing wait times, bottlenecks, and downtime by establishing Visibility Through MobilityTM with enterprise-grade technologies.


As a leader in effective supply chain optimization, SMG3 specializes in several digitization strategies to simplify dynamic supply chains. Contact our team today for an in-depth consultation of your fleet's mobility strategy to discover how you can empower your field teams with an adaptable digitization solution.