The trees are fun to decorate with the family, the lights capture attention with how magical they look at night, and the music seems to never get old. But even with all that, the true beauty of the holiday season is characterized in the spirit of giving.
To help participate in what the holiday season is truly all about, Strategic Mobility Group became a Sponsor for Angels through The Salvation Army. Being a sponsor in the Angel Tree program, Strategic Mobility Group was given the opportunity to purchase gifts for underprivileged but more than deserving children.
The different departments at SMG3 were able to shop for different "Angels" and select varying items from their provided wish lists. After all shopping concluded, presents were wrapped in decorative paper and then delivered to a Salvation Army facility where they were then distributed to the children.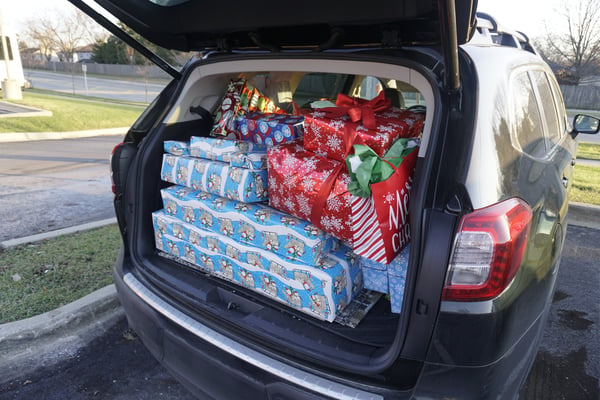 "Exchanging gifts and spending quality time with family and friends helps make the holiday season a cherished time of year. But it's important to also remember those who don't have families to spend time with or aren't able to fulfill a wish list. Helping families through being a sponsor has certainly made this holiday season a special one."
Nancy Gorski, President and CEO
Find out more about The Salvation Army's Angel Tree program at: https://centralusa.salvationarmy.org/metro/angel-tree-chicagoland/.