Special Olympics is the world's largest program for sports training and athletic competition for children and adults with intellectual disabilities. Their Chicago chapter is the largest in the state of Illinois, and is bigger than 26 other state chapters in the country.

Taking place in March, Special Olympics Chicago hosts the "Polar Plunge" fundraising event, where people have the opportunity to submerge themselves into the icy waters of Lake Michigan for a great cause.

This event raises money for the Special Olympics organization - specifically its Chicago region - to continue to offer training and competition across 22 different sports.

This year's Polar Plunge was its 20th anniversary at one of Chicago's most popular beaches, North Avenue. In the months leading up to it, over $2 million was raised for Special Olympics Chicago through various forms of fundraising and donations.

Two Strategic Mobility Group employees were among the nearly 5,000 brave souls that subjected themselves to jumping in water close to freezing temperature. Wanting to support this initiative, Warehouse Manager Kevin Fonjemie and Director of Technical Solutions Oscar Hernandez proudly represented SMG3, and lived up to their pledge tp take the plunge in the support of Special Olympics Chicago.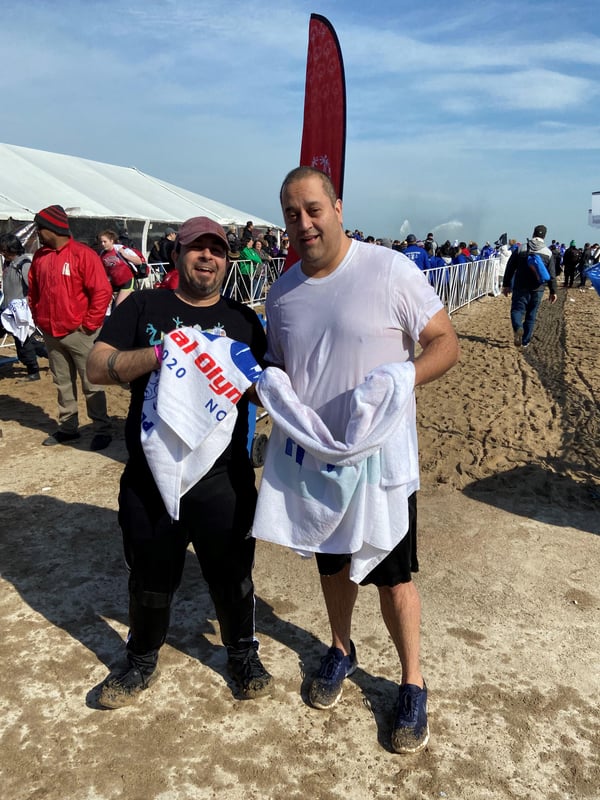 We're very proud of our employees that took the plunge, and learn more about the event so you can join next year at: https://sochicago.org/events/the-20th-annual-chicago-polar-plunge-presented-by-jackson/.