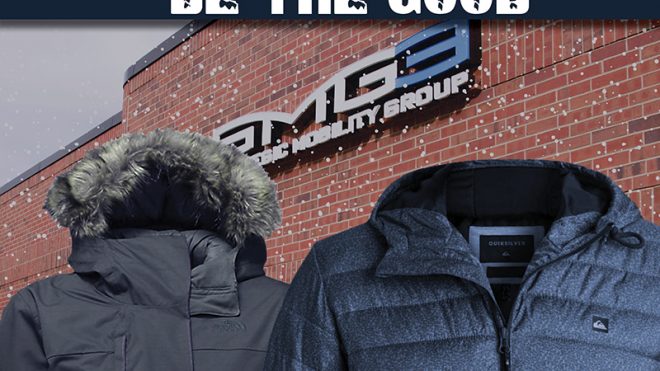 BE

LIEVE

THE

RE IS

GOOD

IN THE WORLD
STRATEGIC MOBILITY GROUP, LLC EXCITED FOR ANNUAL CHARITY DRIVE
Strategic Mobility Group (SMG3) is preparing for its annual holiday charity event. This year SMG3 is set to host a coat drive, aimed at providing warm winter coats for those in need ahead of a predictably brutal winter in Chicago.
"At SMG3 we are fully committed to upholding our company mantra of "Be The Good". Each holiday season our employees look forward to giving back to the surrounding community through charitable efforts" states Nancy Gorski, President and CEO of SMG3.
Gorski continues, "Last season we were thrilled to host a glove drive, keeping children warm with over five hundred pairs of hats, gloves, scarves, and other winter accessories".
SMG3 is looking to collect clean, new, or gently used coats of all sizes for donation.
In previous years SMG3 has also contributed to Toys for Tots, Wounded Warriors, PADS, Children's Memorial, and Medical Ministry International, among other inspiring organizations.
All contributions are greatly appreciated.
IF YOU ARE INTERESTED IN DONATING A WINTER COAT, PLEASE VISIT OUR SCHAUMBURG OFFICE, LOCATED AT 1201 WILEY RD., SUITE 120, SCHAUMBURG, IL 60173.